Description
This circulated coin has been cleaned, shows wear and tear and is pressed on a copper penny.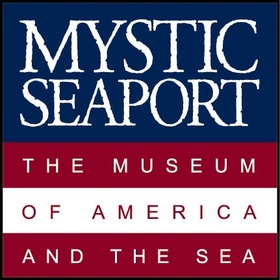 Mystic Seaport1 or Mystic Seaport: The Museum of America and the Sea in Mystic, Connecticut is the largest maritime museum in the United States. It is notable for its collection of sailing ships and boats and for the re-creation of the crafts and fabric of an entire 19th-century seafaring village. It consists of more than 60 historic buildings, most of them rare commercial structures moved to the 19-acre (0.077 km2) site and meticulously restored.
Mystic Seaport is a popular destination for boaters, who pay to dock overnight just a short walk away from ships such as the Charles W. Morgan and the fishing schooner L. A. Dunton.
Machine A2 is outside the Restaurant. The new machine (B) was placed on Feb 6th 2008 and is located outside the Museum store.
Machine A
1) (V) Sailboat-Brilliant
2) (V) Sailboat-Morgan
3) (V) Steamboat-Sabino
4) (H) Horse & Carriage.
Machine B
1) (V) Anchor and Lighthouse
2) (H) Ferryboat
3) (H) Lobster
4) (H) 'Morgan', Sailing ship
Retired
1) (H) Cod
2) (V) Ship-Morgan
3) (V) Ship-Dunton
4) (V) Lighthouse
---
Source: Wikipedia.org ↩

Source: PennyCollector.com ↩