Description
This circulated coin has been cleaned, shows wear and tear and is pressed on a copper penny.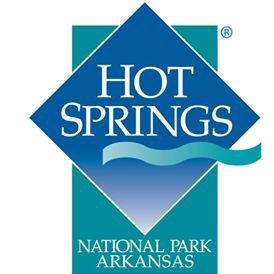 National Park Gifts & Souvenirs1 featuring nature music, collectible gifts and stuffed animals, jewelry, and wind chimes.
Machine2 is located outside the main entrance and works good.
Designs:
1) (h) Arkansas Razorback design of razorback, (it should show a somewhat furry back.)
2) (v) design of Hot Springs National Park,
3) (v) design of Bill Clinton.
---
Source: Hotsprings.org ↩

Source: PennyCollector.com ↩